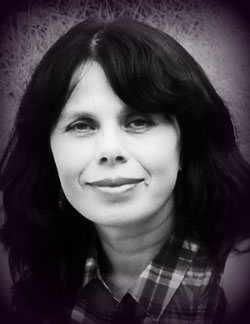 Department
Biology
School
School of Arts and Sciences
Expertise
Biophysics of Ion-Conductive Nanostructures
Research Interests
Ekaterina M. Nestorovich earned her Ph.D. in electrochemistry from St. Petersburg State University, Russia under supervision of Prof. Valery Malev.  She performed a postdoctoral research in biophysics with Dr. Sergey Bezrukov at the National Institutes of Health.  While at the NIH, she mastered the art of ion channel reconstitution into planar lipid bilayers (the models of biological membranes) and modern methods of statistical analysis of ionic currents – powerful tools which allowed her to study kinetic and transport properties of channel-forming proteins at the single-molecule level. 

In January 2011, she joined the faculty in the Department of Biology at The Catholic University of America as Assistant Professor of the new Biotechnology program.  The direction of her research is best described as medical biotechnology and biophysics. 

From the biomedical science perspective, she searches for novel effective approaches to make good use of ion-conducting nanostructures in a variety of medical, chemical, and biotechnological applications.  From the biophysical perspective, she pursues a new level of understanding of biological structures through the physical forces that animate them.  By learning the physics and chemistry of biological structures' functioning, Dr. Nestorovich strives to determine how to design new agents that effectively correct the deviant interactions associated with diseases.
Teaching Interests
Biotechnology Project Management
Rational Drug Design
Biostatistics