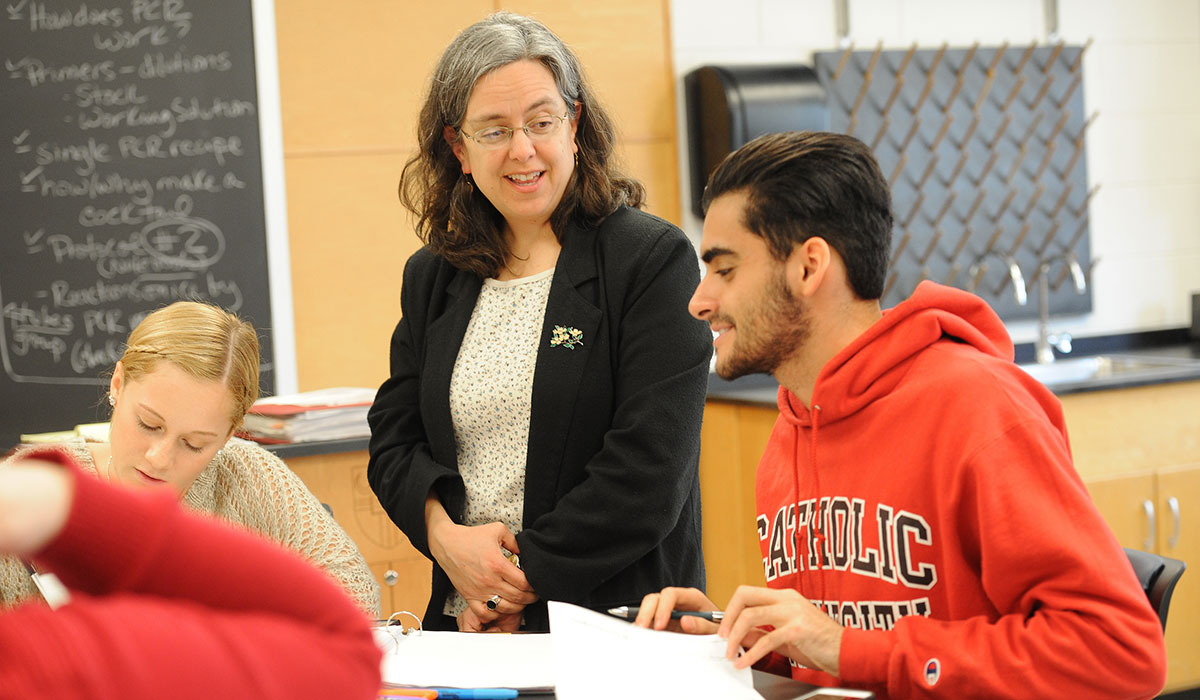 Here are just some reasons why Catholic University's biology program might be right for you:
All our student laboratories are developed and taught by faculty incorporating the basic concepts of modern cell and molecular biology. The fact that our teaching laboratories are taught by faculty members is rare — considering that most university labs across the country are taught by teaching assistants.
We have an excellent student/faculty ratio resulting in small class sizes and a commitment to personal attention and academic advising. Our highly accessible faculty fosters a great deal of interaction. Students receive considerable assistance with coursework, academic, employment and career advice.

Students have access to scientific equipment of the highest quality in the research and classroom laboratories, and an undergraduate computer room is also available to biology majors. Many students have performed significant research and became lead authors or co-authors in research publications in professional journals.

All of our 2002 graduates who applied to pre-med programs were admitted into into medical schools — compared to a national average of about 50 percent.
Our students have tremendous opportunities to gain research experience in laboratories of the faculty and in area research institutions, including the National Institutes of Health.